Managed Services
End-to-end IT support at an affordable fixed monthly fee
Managed Services
End-to-end IT support at an affordable fixed monthly fee
We Make IT Easy, Simple and Secure
Our mission is to transform the managed service industry for medium to large organisations.
Working as an extension of your IT Dept, Bluescale can bring expertise and scalability that allows your organisation to focus on delivering value for the business, and not get caught up in the technology.
After 10 years in the industry, we have carefully crafted a baseline service plan that encompasses:
Cloud Service Management
Infrastructure and App Monitoring
Infrastructure Management
IT as a Department
Onsite Support
Whether you have an inhouse IT department that needs assistance, or a lone IT manager holding the fort, let our team of experts develop a service plan that meets your needs.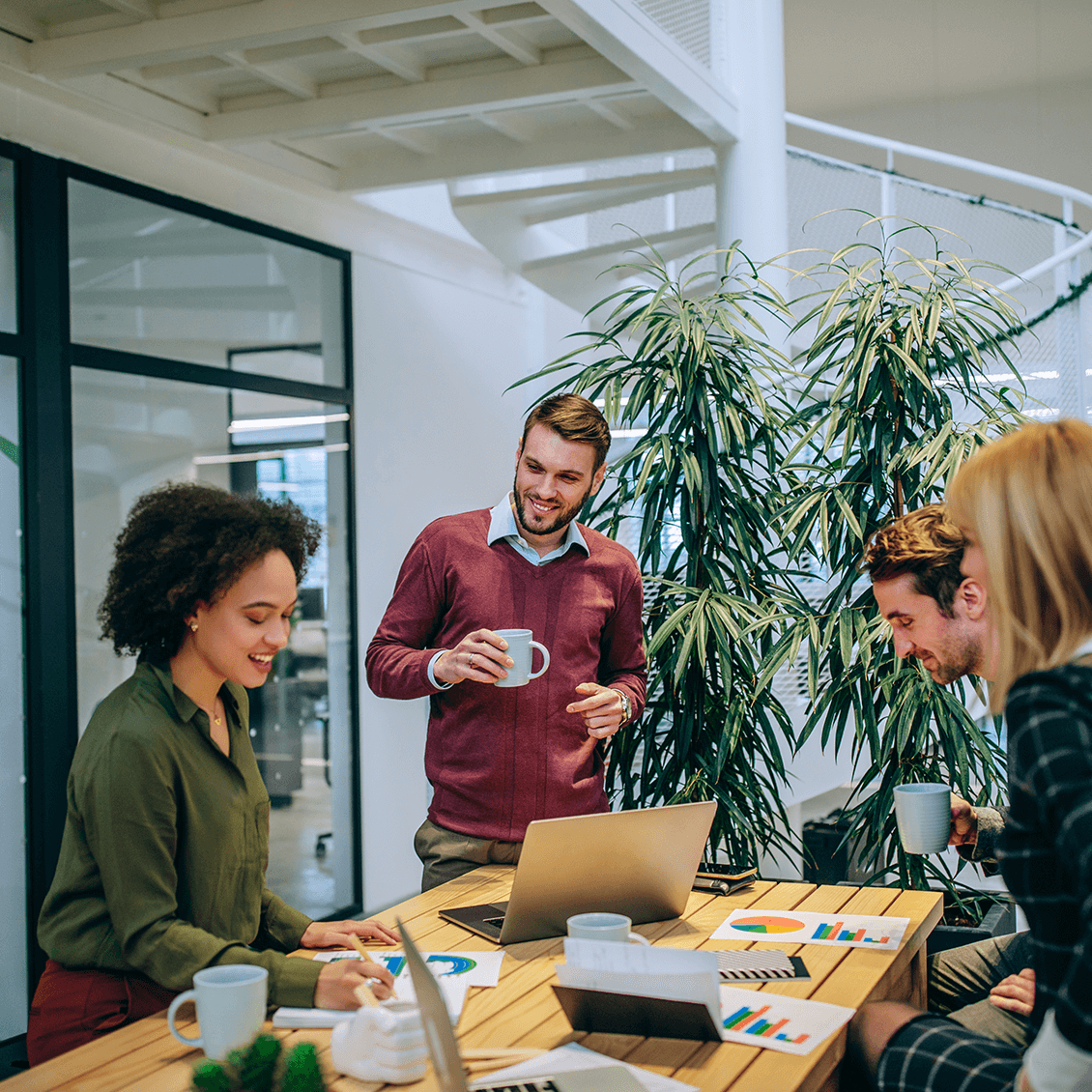 We understand that all businesses are unique, and always developing and evolving.
Therefore, we allow you to have full control of your plan so you can opt in to addons at any point during your contract. All this can be done whilst promising predictable, fixed monthly cost.
Bluescale's Managed Service Promise to you:
Expert personalised, local service
Controllable fixed cost
Industry best practice ITIL Model
Responsive to your needs whilst being flexible
Empower you to focus on your goals
Bluescale can support every part of your IT environment, from basic system monitoring and alerting through to complete end-to-end management of your whole environment with our IT Department as a Service.

Cloud Service Management
Get the most out of your Microsoft Azure environment with Bluescale's expert advice and support. Secure, flexible infrastructure on demand.

Infrastructure and App Monitoring
Custom monitoring alerting for your infrastructure and line-of-business applications. Get the information you need to maximize the performance and uptime of critical systems.

Infrastructure Management
Expert support and management of every part of your IT environment. Let Bluescale tailor a package of services that meets your needs and get time back to focus on strategy and innovation.

IT Department as a Service
Our comprehensive package of service desk, desktop, infrastructure, management, and reporting – provided using predictable per-device monthly pricing. The ultimate peace of mind for CIOs and IT Managers looking for support they can rely on.

We include onsite support for both Metro and Regional sites in our support packages. In our experience organisations want all their staff, regardless of location to receive outstanding IT support.
Their customer service and technical competence is second to none and they are, without doubt, the best outsourced service provider that I've ever worked with. The key, for me, is that I am always left with the sense that I am not only their most important customer, but that I am their only customer. Now that is a rare and unusual standard of service!
Clive Bailey
CIO at a 1000+ seat NDIS
Our Partners
Bluescale has a comprehensive partner ecosystem with tried and testing vendors and suppliers that cover all of your IT needs.
Some of our key partners include: